[img]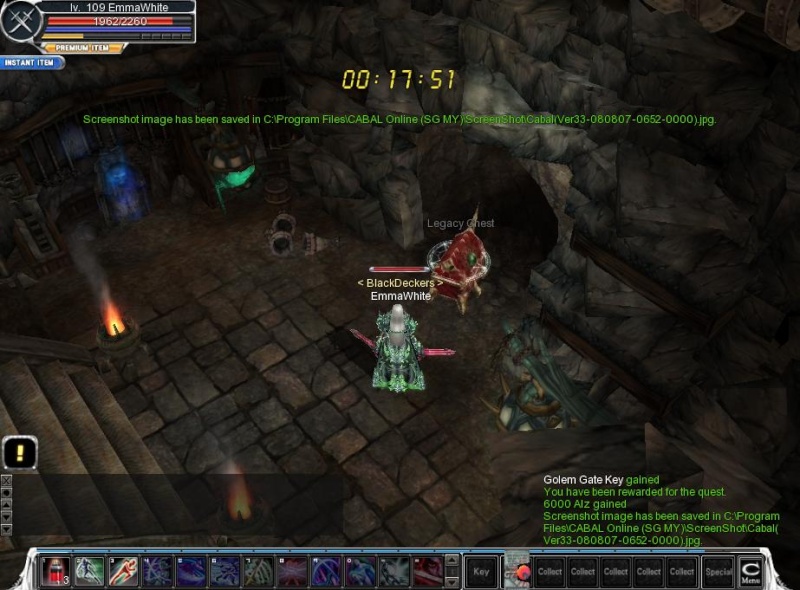 [/img]
LOLX... total elapsed time 1h 40mins.
I masuk ngan 154 pots, tinggal 10 di last boss. Mase2 gini rindu sgt ngan fa i..
Nasib baik pc i x lag, leh toggle ngan walk thru eod.. selepas ska ajar picit2.. da x begitu susah..
tapi kan,, i dpt... 1 uch aje.. ape nie???? dan banyak osm clean.. slot pon xde.. x sempat nak habiskan babayaga nye quest.. lagi 26 coins.. haizzzz sedih sedih..drop rate pon makin rabak..
da la tgh pokai.. bende ape yg i boleh jual pon i x tahu..
sekarang i tgh pikiran.. mcm mana i nak solo eod ngan fa i...
i rase i lebih suke eod bf1 dari lake in dusk..lolx..
*~*~*~*~*~*~*~*~*~*~*~*~*~*~*~*
With my blader..
No. of times died : 6 (lolx... )
Total elapsed time : 1h 40mins (lame siot!!)
*~*~*~*~*~*~*~*~*~*~*~*~*~*~*~*
Banyak terima kasih ngan ska.. I rase kalau u x ajar i semlm.. x akan habis itu eod...
Wokay ciaozz!!